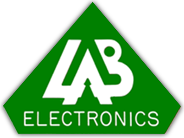 About Labtronx
My name is Lee Alan Bourgeois (LAB). I am a semi-retired automotive electrician, who is licensed in the state of New South Wales, Australia, with over thirty years' experience in the automotive industry (much of that on Land Rovers) and over fifty years experience in electronics. Since January 1984 I have been a member of the Institute of Automotive Mechanical Engineers Inc. Auto Electrical Division.
LAB Electronics Pty Ltd began in 1986 and is now a micro-manufacturer of aftermarket automotive electronics. LAB did not start out this way: rather it has evolved due to both customer demand and my foresight.
In 1985 I perceived that there would be a demand for less expensive alternatives when replacing failed automotive electronics. I started research that led to the development of test equipment for selected BMW electronic units. The following year LAB Electronics began with the sale of reconditioned BMW electronic units. In 1987 the manufacture and sale of Service Interval resetting tools began.
In 1990 selected electronics from both Land Rover and Jaguar were added. However in 1999, in order to concentrate exclusively on Land Rover, the reconditioning of all the other brands of electronic units ceased.
In 2003 the research and development on ROVAIR and some other Land Rover diagnostic tools began. ROVAIR was patented in 2004 and manufacture began. That year also saw the development and manufacture of MOBI-LIZE, which solved the immobilization problems with GEMS engine management and the supply of data connectors, which solved the replacement problem for damaged data connectors in all vehicles.
In 2005 I was confronted with the problem of connecting trailers with LED lighting to the Discovery 3 and Range Rover Sport. Research and development culminated in the patenting and manufacture of PulseShunt, its replacement PulseBusta and now the PulseBusta MK2. During the same year the development and manufacture of the no drill aerial mounting brackets solved that problem for those same vehicles.
However during that year the research and development of Land Rover diagnostic tools was derailed, as was most of the reconditioning work. In 2006 I decided that I would cease repairs to vehicle electronics as during the past 20 years both the complexity and reliability of automotive electronic units had increased dramatically while their relative cost and the ability to source parts to repair them had decreased to a point where I found it uneconomical to continue the repairs.
In 2009, I ceased regular employment and semi-retired to the Southern Highlands in New South Wales where I continue to develop new products and upgrades to the old products.
Constant change is the only certainty in the automotive industry. I am no longer actively working on motor vehicles but will continue to keep abreast of changes and continue to develop new products. Please contact me if you have an idea for something that you think may be needed
Go to Product Catalogue